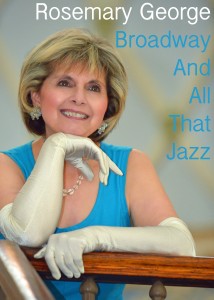 Broadway and All That Jazz features the composers who helped to shape the world of Broadway by fusing America's music: the Blues, Ragtime, Jazz and Swing.
From Fats Waller to Jerome Kern, George Gershwin to Rodgers and Hart, Broadway and All That Jazz also includes a variety of songs from the British Musicals and of course, Rosemary's favorite composer, Stephen Sondheim.
---
Upcoming Performances
Jazz Tuesdays, Baha'i Center, John Birks Gillespie Auditorium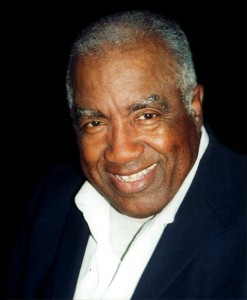 New York
July 14, 2015
8PM & 9:30 PM
Guest Artist Tony Middleton
Featuring Carlton Holmes, Donald Byron, Sr., JD Parran, and Lloyd Arriola
Tickets $15 at the door (Students $10) | Call 212 222-5159 or Click Here for More Information
---
Leicester Square Theatre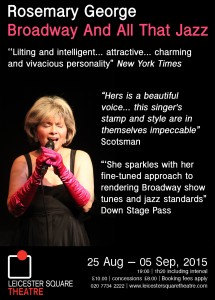 London
August 25-September 5, 2015
7PM
Featuring John Turville and Lloyd Arriola
Tickets £10 / concessions £8
Call 020 7734 2222 or click here to book tickets.
---
 Tour Dates
Leicester Square Theatre, London (2015)
Baha'i Center, John Birks Gillespie Auditorium, New York (2014, 2015)
The Putnam Chorale's Pop Concert, New York (2006)
Cultural Centre, Hong Kong (2004)
Museum for the American Piano, New York (2003)
Theatre Museum, Covent Garden, London (2003)